Food Grade Rubber, Food Grade NBR,EPDM,SBR Rubber Sheets - Polymax India

Food Grade - NBR, EPDM, SBR and Silicone Sheets - Polymax
Polymax offer a variety of selection of different materials suitable for food and pharmaceutical applications
Polymax food grade products available in a variety of different thickness's, primarily white in colour apart from Silicone, which is available in variety of colours
For more information on our food grade range, please call our sales team.
Silona - Silicone Rubber Sheeting - FDA Approved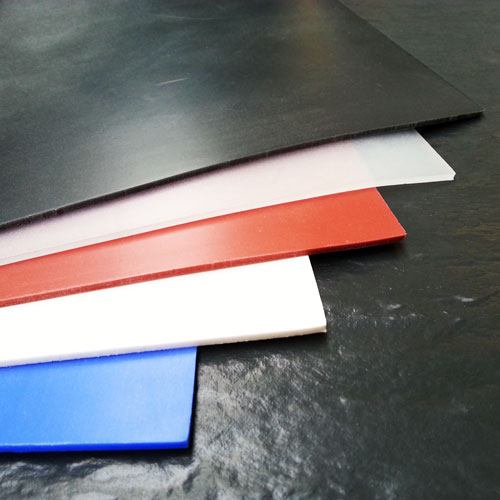 Available in 1.2 metres width and can be bought as individual 1 metre lengths or multiples of 1m.
Carona - Food Grade NR/SBR Rubber Sheeting
For food, beverages and pharmaceutical usage where purity of the rubber compound is essential
Vega - Food Grade Nitrile (NBR) Sheeting
For food and beverage plants and in equipment where contact with milk, vegetable and animal oil is encountered
Astro - Food Grade EPDM Sheeting
Used in food, beverage & pharmaceutical industries along with applications where contamination from general rubber compounds cannot be tolerated.