O Rings | Rubber O Rings & Oil Seals Suppliers | Polymax India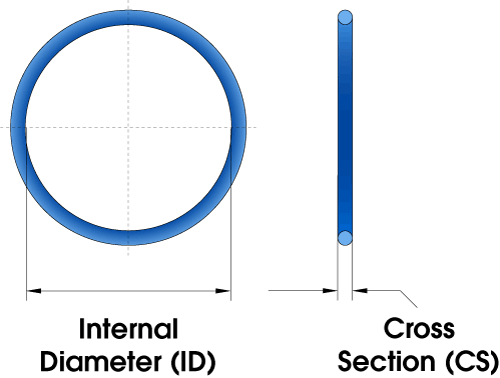 Polymax are the largest on-line distributor of O-rings in the UK .In addition to O-rings in NBR and Viton sold online we are able to supply o rings in many other sizes and polymers including Silicone, EPDM, KALREZ® /FFKM on a short lead time.
We can usually supply many other non standard polymers like HNBR, PTFE, XNBR, PU, CR; hardness (40 to 90 ShA) and colours (blue, brown, grey, red, white, yellow, green) in about 4 working weeks (subject to minimum order charge).
Please call us on 09820 863 182 for more details

Readily available and cost effective o-rings

Viton® O Rings have a low compression set and have high temperature and chemical resistance.
EPDM has excellent resistance to weathering and ozone, water and steam, with good performance in castor and some phosphate ester based fluids.
Silicone has poor tensile strength, tear resistance and abrasion resistance Silicones possess excellent resistance to temperature extremes.
FEP Silicone / Viton Encapsulated O-rings
An encapsulated O-ring comprises an elastomer energising core, which has a seamless jacket made from fluoropolymer.

Hydrogenated nitrile is a synthetic polymer that results from the hydrogenation of nitrile rubber (NBR).

This material has outstanding chemical resistance and a temperature capability up to +350°C.

Ekraz parts have a virtually universal chemical resistance. Temperature Range -50°C to +315°C.

PTFE is an extremely inert material and is unaffected by virtually every known chemical including almost all acids, alkalis and solvents.
PTFE Backup / Support O-rings

Back-up rings are used in conjunction with O-Ring for both static and dynamic sealing applications.

A range of O-Ring kits in various different materials, including NBR, Viton®, EPDM, HNBR and Silicone

A range of Cord kits in various different materials, including NBR and Viton®